The
SNIA Storage Developer Conference 2017
(SDC), an annual rendez-vous, was as usual a gold mine for new storage technical state of the art and R&D directions.
The SDC offers a pretty unique rich format: technical sessions, plugfests, birds of feather, informal talks during lunch, exchange with exhibitors, keynote… Last week took place in Santa Clara the 18th edition grouping together about four hundreds people coming from various horizons on the planet.
The SDC is not a commercial event so the number of exhibitors is not significant but is part of the business model to help the event exists. Globally the program shows more than 100 sessions with approx. 95 vendors sessions, 5 tutorials and 3 end-users presentations.
It was also the 20th anniversary of the SNIA as the original plan started in 1997 in Colorado, I hope some industry folks remember the genesis of the independent industry effort promoted and pushed by a few companies.
Among the various topics covered, real hot ones were NVMe and related NVMe over Fabrics, Persistent Memory, Cloud and Software-Defined Storage, finally pretty consistent with the market hopefully. But we also notice in the agenda some famous absences like object storage or NFS, I remember that several years in a row Cleversafe was really present with talks.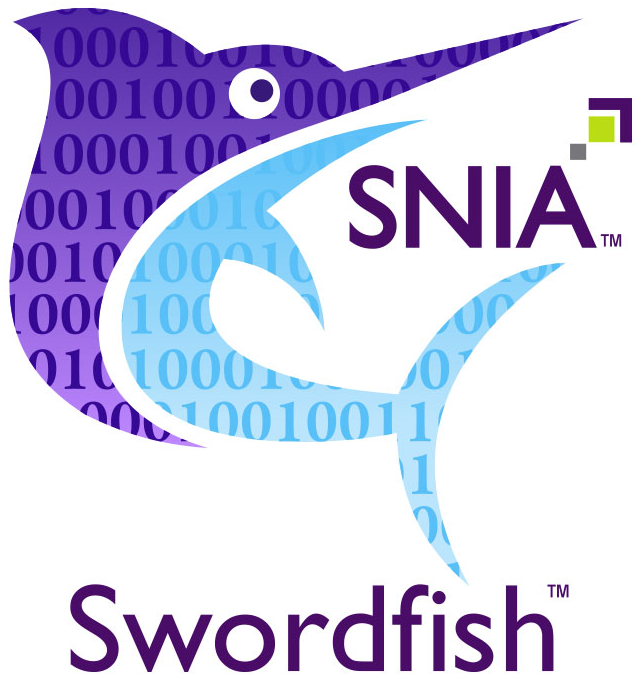 In parallel, three plugfests took places – SMB3, Cloud Interoperability and SMI-Lab – and for several years SMB3 was a great success.
Swordfish
, the scalable storage management framework promoted by SNIA, was pretty well covered with at least 7 dedicated sessions.
Some companies have made great push during the conference, Intel, the only platinum sponsor, has 15 sessions, Microsoft 9 and Dell EMC 7 to list the top 3. But at the same time some absences: Seagate didn't present any talk at all.
The SDC is also the place where you can meet and discuss with some visible influencers and this year Sage Weil, father of Ceph and now principal architect for Ceph at Red Hat, gave a keynote about XFS replacement by BlueStore in Ceph, we also talked with Liran Zvibel, Co-Founder and CTO at WekaIO, here for the SMB plugfest, Umesh Maheshwari, Founder and Chief Technology Officer at former Nimble Storage now Fellow at HPE, Tom Lyon, Founder and Chief Scientist at DriveScale, Chris Farey, CTO StorMagic, Phil White CTO ScaleComputing or Evan Powell who now leads CloudByte/OpenEBS.
Finally, if you wish to access the content, we invite you to check the presentations now available
online
.